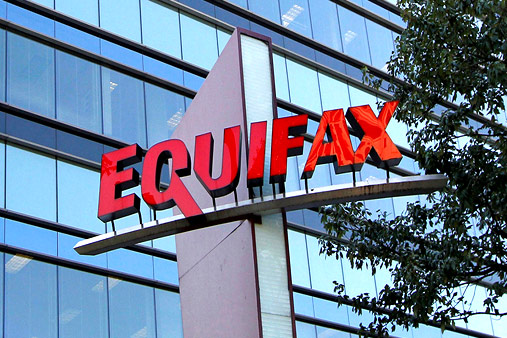 Additional Victims of Breach Disclosed
Last fall, we discussed the legal ramifications of the data breach at credit reporting giant Equifax. At the time, it was believed that the security compromise had potentially affected approximately 143 million consumers across the United States. In the months since the disclosure first went public, that number has risen—the best current guess adds approximately five million more potential victims. Many of the consumers now considered to have been subject to the breach were not previously identified because their Social Security numbers had not been stolen. Equifax has now disclosed that approximately 2.4 million consumers had their names and drivers license information compromised.
In the aftermath of the data breach disclosure, Equifax offered free credit monitoring for a year, but initially insisted that any consumers who suffered financial loss be required to submit to binding arbitration. After much criticism, the company dropped that requirement. In response, more than two hundred lawsuits were filed across the United States, all seeking class action status. Those claims have all been consolidated into a single proceeding in Atlanta, Georgia, where Equifax maintains its corporate headquarters. As of August, 2018, the Atlanta court has not certified the class action.
If you are uncertain whether you have been affected by the breach, you can try to go the Equifax website for verification. According to company sources, the website should allow you to enter your last name and certain Social Security information, and allow you to determine if your information was compromised. It's important to note, though, that anyone who had just name and drivers license number stolen will not show up as compromised on the Equifax website. In addition, there have been significant problems with the website, which is frequently not functioning. You can also call 866-447-7559 to verify if you were affected.

Equifax Employees Face Insider Trading Charges
Though Equifax knew about the data breach as early as May, 2017, company officials did not disclose the information publicly until the end of July, 2017. It now appears that some Equifax employees used that information to dump company stock before it declined in value. At least two employees have been charged with insider trading, illegally using information not available to the public to avoid losses on the sale of company stock. The employees, a software engineering manager and the company's chief information officer, apparently liquidated more than $1 million worth of company stock and one of the men bought stock options that would increase in value if the company's stock went down.

Contact Us
At the law office of Bailey & Galyen, we provide a free initial consultation to every client. To set up an appointment with an experienced Texas class action attorney, send us an e-mail or call our offices at one of the convenient locations listed below. Our phones are answered 24 hours a day, seven days a week.