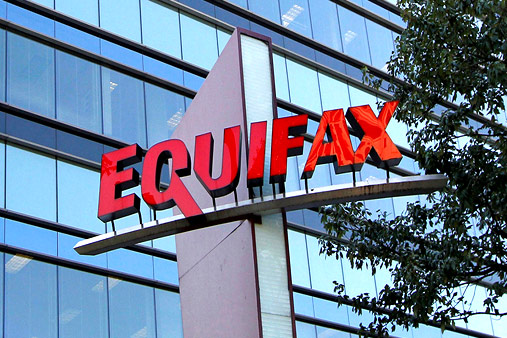 It's your worst cyber-nightmare with concerns about the safety of your data, you turn to the trusted source for protection of that personal information, only to learn that the trusted source was the victim of one of the largest data breaches ever. That's exactly what's happened to millions of people who relied on Equifax to safeguard their personal financial data.
According to industry watchdogs, hackers had access to the company's data files for two months, from May through July. Company officials acknowledged that the hackers were able to circumvent security systems, giving them the ability to obtain a wide range of information, from driver's license numbers to Social Security numbers, birthdates, and addresses. Estimates are that as many as 143 million people were exposed. Equifax reported that more than 200,000 consumer credit card numbers were compromised.
Equifax, headquartered in Atlanta, is one of three major credit-reporting agencies in the United States. The company collects and manages financial information on more than 800 million individuals and almost 100 million businesses.
Earlier this month, USA Today reported that Equifax now faces at least 23 class-action lawsuits related to the data breach. Experts anticipate there will be more. A class action lawsuit is a form of legal action that allows parties with similar claims to be represented collectively by a member or members of the group. The class-action process allows all similar claims to be resolved in a single proceeding, rather than through a large number of individual actions.
According to company officials, they learned of the breach in late July, but did not publicly disclose it until earlier this month, as they had hired an independent security company to investigate the breach and make recommendations regarding ways to tighten security.
In the aftermath of the disclosure, the company's stock also has taken a big hit, losing more than 10% of its value in a week.
Industry experts say that consumers will be mostly on their own when it comes to protecting themselves moving forward. A representative of the Federal Trade Commission recommended that individuals monitor their credit reports on a regular basis, put fraud alerts on credit cards, pay closer attention to bank statements, and file tax returns as early as possible.
Contact Us
At the law office of Bailey & Galyen, we provide a free initial consultation to every client. To set up an appointment with an experienced Texas class action attorney, send us an email or call our offices at one of the convenient locations listed below. Our phones are answered 24 hours a day, seven days a week.
HAS YOUR PERSONAL INFORMATION BEEN EXPOSED BY THE EQUIFAX DATA BREACH?
CLICK HERE TO FIND OUT NOW »