Federal Criminal Defense Attorneys in Texas
Dallas | Fort Worth | Houston | Bedford | Arlington | Grand Prairie | Weatherford | Throughout Texas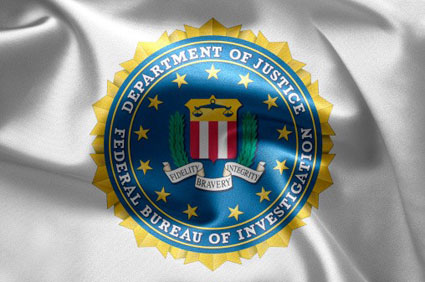 When you have been charged with a crime that will be prosecuted in the federal courts, you want a lawyer who has handled those types of cases. The federal courts have different rules governing procedure and the admissibility of evidence, as well as different sentencing guidelines. You want attorneys who fully understand the federal criminal laws and process, who have successfully protected the rights of defendants in the federal courts.
At the law offices of Bailey & Galyen, our attorneys have years of experience defending individuals in federal criminal proceedings. We know how intimidating the criminal process can be, particularly if it's your first exposure to the system. We take the time to carefully explain the law and what you can expect, as well as your options and likelihood of success. We have built our reputation by adhering to the highest standards of practice within our profession in all dealings with clients and others.
We offer a free initial consultation to anyone facing federal criminal charges. To set up an appointment, contact our offices online or call us at 844-402-2992.
The Breadth of Our Federal Criminal Defense Practice
We aggressively defend people charged with any type of federal crime, including
Criminal conspiracy — entering into an agreement with another person to commit a federal offense
Aiding and abetting — assisting another person in the commission of a federal crime
Mail fraud — use of the mail services to defraud
Wire fraud — the use of wire transfer, phone call, facsimile, text message, e-mail or any other electronic transmission to defraud a person or institution
Bank fraud — attempting to obtain a benefit from a bank, credit union or savings and loan through false representations
Health care fraud — attempting to obtain a health care benefit under false pretenses
Conspiracy to commit fraud — participating in a conspiracy to commit any of the types of fraud listed above
Making false statements to the government — providing false information to a branch or agency of the government
Identity theft — using the personal information of another person without authorization for personal gain
Tax evasion — willful attempts to evade paying taxes
Public corruption—illegally obtaining money or property under "color of official right"
Civil rights — acting "under color of law" to deprive a person on his or her constitutional rights
Computer crimes — unauthorized access to a computer or computer information
Sex offenses — such as child pornography violations and crossing of state lines to engage in illegal sexual acts
Immigration violations — wrongful entry or re-entry of foreign nationals
Firearms offenses — principally violations involving wrongful possession of firearms
Money laundering — participating in financial transactions designed to conceal criminal activity
Federal narcotics charges – including possession, sale and distribution or manufacture of controlled substances
When you hire us to defend you, we will conduct a thorough investigation of the facts and circumstances surrounding your arrest, to ensure that there was probable cause for any search or seizure and that all evidence was properly obtained. We will seek the exclusion of evidence and the dismissal of charges, if appropriate.
Contact Skilled Texas Criminal Defense Lawyer
For your convenience, we answer our phones 24 hours a day, 7 days a week. Evening and weekend meetings can be arranged upon request. To set up a free initial consultation, Contact us online or call us at 844-402-2992. Se habla Español.
At Bailey & Galyen, we provide comprehensive legal counsel to individuals across Texas including Arlington, Bedford, Burleson, Carrollton, Dallas, Fort Worth, Grapevine, Houston, Mansfield, Mesquite, Midland/Odessa, Plano, Texarkana and Weatherford.